YIC Group's Educational Philosophy
YIC Group's Educational Philosophy
Along with imparting expertise, we cultivate a spirit befitting of professionals, and seek to bring out the kind of talent that can contribute to the development and advancement of the local community.
YIC Group's Educational Concept(School Motto)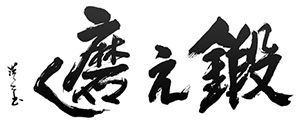 Spirited people with a burning aspiration can achieve true greatness by working on themselves relentlessly. In addition, no matter how much outstanding talent someone acquires, he or she will never be able to fully display that outstanding talent without continuously pursuing self-improvement. This school is a place for students to cultivate themselves, mind and body, and our school precept is "Train and prepare for a bright future." Students must therefore believe in their own vast potential, and are expected to resolutely strive to achieve it.
YIC Japanese Academy's Educational Goals
Teach the necessary Japanese skills to students who wish to continue their studies at institutions of higher learning in Japan—in particular universities and vocational schools.
Teach the communication skills necessary to be active on the world stage and to become a true citizen of the world.
Cultivate talented people who can adapt flexibly, boldly face challenges, and embrace diversity.